As pioneers in Debt Collection in Malta, CSB Group's success stems from a combination of its reputation together with the personal contact made with debtors when negotiating a settlement, while its extensive database adds aids in providing the possibilities of a settlement in the shortest time possible. Our specialist team provides Business Information and a Debt Collection service with an "out of court" solution.
We operate our National Debt Collection service for registered users on a 'No Collection, No Fee' basis in instances where an out of court solution is sought. If an out of court action proves unsuccessful, we normally endeavour to assess the debtor's financial situation and if the debtor appears to be in funds, our experienced collectors would then advise client to consider legal proceedings, indicating approximate costs that would be chargeable In such instances our experienced collectors would then proceed to involve legal advisors.
International Debt Collection
CSB's international service provides an almost worldwide cover. The prime advantage of using this service is the communication with debtors in their own language, which for any company trading globally, is a considerable benefit. We have built a network of debt recovery offices worldwide that are aware of the culture and business climate within their own country. This way the chances of recovery becomes more effective. We cooperate and are associated with leading Debt Collection agencies, business information suppliers and major export credit insurance companies.
How we Operate | 'No Collection, No Fee'
CSB's Debt Recovery service generally works on a "No Collection – No Fee"* basis. Once a file is placed with our team, a demand letter by one of our collectors is sent to debtor. This is then followed up by debtor being contacted via telephone, or by a field visit**. Every effort is made to settle the debt amicably without involving legal professionals and instigating legal action during the initial stages.
When debtors are in a position to pay up, assignments are normally completed at this stage unless contested. In the event Debt Collection efforts are not successful at first stage, an attempt to assess the debtor's financial situation and assets** is made. In the event that from such an investigation it transpires that debtor has sufficient assets and still the debtor refuses to respond to the attempts made to settle the recovery, an update is provided to the creditor accordingly and advice on whether legal action is recommended is given, and if so, what approximate costs would be involved will be indicated. This will allow creditor to retain, at all times, control of the file/s and any costs that will be associated with such legal action. Should creditor choose to institution legal action, our experienced collectors would then involve legal professionals, in which instances, fees are chargeable on a time spent basis. To receive a quotation, all relevant details of any overdue accounts for collection are to be provided to us.
*"No Collection no Fee" applies only for local and undisputed/honest collections and not for collections when deceit is implicated. Such collection services are performed out of court by experienced collectors not by legal professionals.
**Not applicable in some countries
Filing a Claim | Requirements
Instructions / authority to act on behalf of creditor by completing CSB's debt claim form.
Provision of full details of the debtor/s and a summary of how the debt was incurred.
Amount to be recovered together with a statement of account, copy of invoices, etc. and any other relevant information.
Copy/s of exchange of email/s and/or letter/s requesting for payment from debtor.
On receipt of an assignment and after acknowledgment, collection procedures will commence. We will then provide updates on the developments, on a regular basis. If in the opinion of CSB the debt appears to be unrecoverable, clients will be advised accordingly and will be presented with valid reasons for reaching this conclusion.
Through our network of representative offices, we may assist clients in re-opening a channel of communication with debtors who have changed address without notification. Such service is also available on a "No Trace – No Fee" terms.
Time Required to Set Up a Company In Malta
The length of time required to set up a company in Malta depends on the type of company involved and on the timely submission of all information and documentation to our offices. The process can take as little as 48 hours.
Document & Process Serving
This service is backed by an efficient and speedy return of a sworn affidavit of service which is generally delivered within 24 hours. Such a service has proved invaluable for solicitors, saving them time and efforts in locating third parties when handling claims outside their jurisdiction. We also offer an international service of hand delivering legal documentation via its network of experienced investigators, ensuring fast and an efficient delivery service of documents along with correct and proper affidavits of service necessary for obtaining a judgement in Court. Our team is well-equipped to provide clients with fast and efficient document delivery within 24 hours.
Other Business Information Services
Identification of judicial representation
Financial statements filed with the Registry of Companies
Status of locally registered companies
List of directors of corporate bodies
List of shareholders of corporate bodies
Public searches for assets and liabilities
Identified history of dishonoured cheques
Past and current court cases including involved parties
Garnishee orders, warrant of seizures & other court matters including litigation and arbitration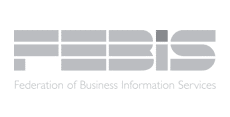 Business Information Services
We offer the following related services.
"I have been working with CSB for over 12 years and the words that come to my mind are trust and responsibility. CSB is an integrated part of my companies – it's simple and safe and lets me focus on the bigger picture."
Andreas L. Borgmann
Reddo Holding Ltd
In our dealings with CSB Group for over 10 years, we have found every member of the staff and leadership team to be wholly and completely knowledgeable and professional when doing business in, and from Malta.
Rhett Groom
Director
Liberation Group Holdings
Need our assistance with business information services?
CSB boasts an extensive database of information obtained from official sources. Our team of highly professional and qualified reporters ensure the accuracy of information provided allowing users to take informed decisions while mitigating risk.