As pioneers in business information provision in Malta, CSB Group's success stems from a combination of its reputation together with its extensive database of information sourced from official sources. In addition, our team of highly professional and qualified reporters ensure the accuracy of information provided allowing creditors to take informed decisions while mitigating risk.
Malta's Leading Business Information Bureau
Today, we consider ourselves as the leading Business Information Bureau in Malta. We provide Business Information on both public and private companies, partnerships, cooperatives, firms, clubs, associations, state corporations and other commercial and non-commercial entities and / or bodies. Business Information resources contain the result of a discretionary on-site interview and investigation, unless asked to avoid any direct contact, the identification of possible suppliers to enable the establishment of payment habits and any other relevant information recorded in CSB's "Debt Collection Database". Business Information fact sheets would also generally include history, proprietorship, activities, payment experience and other information obtained from official and public sources.
National & Global Status Fact Sheets
CSB Group provides clients with quality Business Information Fact sheets – within 24 hours, 3 working days or 7 working days. Through our network of representative offices, we are positioned to also offer an international debt recovery service complemented by international in- depth credit fact sheets.
Export trade is an important factor in the potential growth of businesses trading globally. However, the risk of doing international business can be very high. Whether or not clients currently use business information suppliers, through our international correspondents' network located around the globe, we can provide immediate access to in- depth business information on millions of companies worldwide. If required, a request for a freshly-investigated fact sheets may be made which is prepared on request within fixed time frames at affordable prices – especially when compared to the potential risk exposure.
Delivery Time Frames to match Budget & Schedule
Whether you are selling to the Middle East, Europe, Asia Pacific, North America, the Caribbean, Central and South America or Southern Africa you can get an immediate and reliable health-check on your customer, to help you decide. You also have a choice of delivery time frames to match your budget and schedule.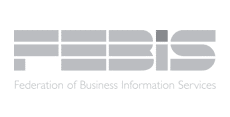 Business Information Services
We offer the following related services.
I have been working with CSB for over 12 years and the words that come to my mind are trust and responsibility. CSB is an integrated part of my companies – it's simple and safe and lets me focus on the bigger picture.
Reddo Holding Ltd | Andreas L. Borgmann
Need our assistance with business information services?
CSB boasts an extensive database of information obtained from official sources. Our team of highly professional and qualified reporters ensure the accuracy of information provided allowing users to take informed decisions while mitigating risk.