Complementary to CSB's Business Information Services, CSB Group offers clients the following solutions.
Through an excellent working relationship with local law firms, we can provide all the legal support as and when required for disputed and / or for unsettled claims of debts.
Legal Documents and Official Certificates
We are able to provide a variety of documents and certificates obtained from official sources. These include but are not limited to Financial Statements, Memorandum and Articles of Association, Certificate of Good Standing, Certificate of Incorporation and list of directors, shareholders or corporate bodies. In addition, we can provide the Apostille of documents for legal use in various countries.
One of the most frustrating experiences is being unable to locate a company or person when attempting to recover a debt. Through our address tracing service, supported by our vast network of contacts, we assist interested parties in re-opening a channel of communication with debtors who have changed address without notification. Such service is generally provided on a "No Trace – No Fee" basis.
Document & Process Serving
Every company must have a registered office address situated in Malta. CSB Group provides registered office facilities to companies registered in Malta.
Other Business Information Services
Public searches for assets and liabilities
Status of locally registered companies
Identified history of dishonoured cheques
Past and current court cases including involved parties
Garnishee orders, warrant of seizures & other court matters including litigation and arbitration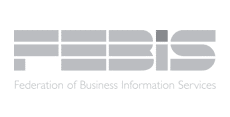 Business Information Services
We offer the following related services.
I have been working with CSB for over 12 years and the words that come to my mind are trust and responsibility. CSB is an integrated part of my companies – it's simple and safe and lets me focus on the bigger picture.
Reddo Holding Ltd | Andreas L. Borgmann
Need our assistance with business information services?
CSB boasts an extensive database of information obtained from official sources. Our team of highly professional and qualified reporters ensure the accuracy of information provided allowing users to take informed decisions while mitigating risk.