Gaming companies in Malta account for around 12% of the country's GDP. Since 2001, Malta has provided a flexible and effective online gambling licence regime which has seen many of the world's biggest remote gaming names flock to the island.
Furthermore, some 12,400 people are employed within the sector, accounting for around 5% of the entire workforce. As global gambling continues to grow at an impressive but sustainable rate, so does the Maltese sector. For entrepreneurs looking to start a gambling or betting company, Malta is an ideal, respected European base.
Requirements to Establish a Remote Gaming Operation in Malta
In order to provide a gaming service or a critical gaming supply from Malta or to any person in Malta, or through a Maltese legal entity one needs to be in possession of the relevant license issued by the Malta Gaming Authority ('MGA'). In the event that the prospective licensee also wishes to set up a Malta company to undertake the same, one would need to also consider incorporating a company, registering for tax, and setting up a bank account amongst other actions in order for the company to be fully operational.
It is pertinent that prospective licensees take into account any and all statutory requirements in terms of compliance. Licensees need to ensure that they conduct their business in compliance with any and all laws and regulations applicable to them, including but not limited to, payment of periodic fees, audits and submission of periodic reporting. Additionally, it is also pertinent that one considers the employment of personnel or obtainment of professional services in order to ensure compliance.
Types of Gaming Licensees in Malta
In order to provide a Gaming Service or Critical Gaming Supply, as evidenced above, one needs to be in possession of a gaming license. There currently exist two types of gaming licenses:
1. Gaming Service Provider (B2C)
In order to provide a gaming service, one needs to be in possession of a B2C license i.e., a business to consumer licence to offer or carry out a gaming service. A Gaming service is one where a game is made available for participation by players, whether directly or indirectly, and whether alone or with others, as an economic activity. Games of chance (determined by a random number generator or by results of an event), peer-to-peer games and controlled skill games are the activities that would require a B2C license.
A B2C licence is acquired through a license application process with the MGA and is renewed periodically provided that specific obligations and technical requirements are met.
2. Critical Gaming Supply Providers (B2B)
Those services which are considered to constitute a critical gaming supply or critical supply would also require a license. A critical gaming supply is a service provision deemed to be indispensable in determining the outcome of game or games forming part of the gaming service; and, or an indispensable component in the processing and, or management of essential regulatory data.
As a result of the above, there are two sub-categories of B2B licenses; supply and management of material elements of a game; supply and management of software, to generate, capture, control or process essential regulatory record and/or supply and management of the control system itself on which the software resides.
Other service providers to the Remote Gaming Industry
Payment providers
Payment providers are other entities that work together with gaming companies in Malta to facilitate payments between the player and the licensee, and vice versa. Some are general and can be used for various sectors and industries, while others are specific to the sector. These providers accept different denominations of fiat currency, and some accept cryptocurrency as well. Payment providers must also be licensed and adhere to specific compliance requirements.
Affiliates
Affiliates are companies or individuals that work to promote online casino services. The affiliate will direct traffic to the operators' site or product, and in return, they take a cut of the profit or a fee for every new depositing customer and depending on the deal can get a share of the revenue for the lifetime of the customer. In the gambling sector, working with an affiliate is necessary to get visibility for your site. It is also a great line of business for entrepreneurs to be in, particularly if you have an innovative approach.
Remote Gaming Human Resources
Remote Gaming has been a contributor to the Maltese economy for almost 20 years. As a result of the same, a vast and talented pool of local human resources has accumulated during the years . Malta has further strengthened its knowledge base and resource sharing by making available courses and qualifications at all academic levels relevant to the remote gaming industry. Additionally, a number of gaming operators and service providers allow for internship to further build the knowledge base of students by providing hand-on experience during their learning journey. Consequently, whilst acknowledging that there is still the need for additional resources, it can be asserted that Malta does in fact provide the industry with qualified, experienced and knowledgeable talent pool for its operation.
iGaming Conferences in Malta
As a hub of the Remote Gaming sector, Malta is also host to a number of big-name iGaming conferences. SiGMA is one of the largest and is typically held in the autumn each year. Others include iGaming NEXT Valletta, CasinoBeats Summit, and the Malta iGaming Seminar.
The future of iGaming in Malta and the iGaming industry
The online gambling sector is expected to grow at a compound annual growth rate of around 12% over the next five years, reaching more than €106 billion by 2026. While this value is spread across other jurisdictions, Malta will continue to account for a section of it. Thus, for operators looking for a welcoming business environment, knowledgeable ecosystem and robust license Malta is the obvious choice. Furthermore, the government remains committed to nurturing the sector and ensuring it continues to benefit the country economically.
How CSB Group can Help
If you are considering establishing a remote gaming operation in Malta, CSB Group can help. With decades of experience and a highly skilled and professional team of experts on hand, we are ready to guide you through the process. From incorporating a company, tax advisory, and licensing, all the way through to compliance, contact CSB group today.
We offer the following related services.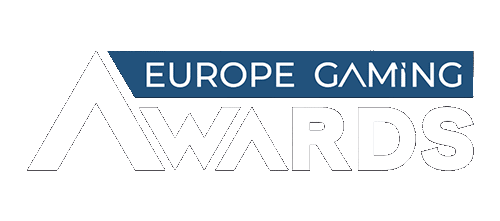 Corporate Services Provider of the Year
2021 Award
At the 2021 edition of the SiGMA Europe Gaming Awards, following a combination of votes from judges and the public, CSB Group was thrilled to accept the award for best Corporate Services Provider of the Year. This is a highly prestigious recognition that builds on the reputation that the Group has achieved both locally and internationally.
I have worked with CSB for several years, and have always found them highly professional and courteous. They are always happy to help.
Bobby Virdee
GAMING MEDIA GROUP
In 2018 we took the decision to use CSB Group to help set up a company and apply for a B2B licence in Malta. After contacting a number of different organisations CSB stood out in terms of their pre-sales response, it was timely informative and presented in a manner which showed that they understood us and our needs. Thankfully the focus on Price, Quality and Service still continues today and the team at CSB are more like an extension to our team, than just a trusted partner or supplier.
Carousel Group partnered with CSB back in 2018 when we began this venture and they have guided and supported us through every step of the process. Despite how arduous and complex licensing a gaming business has become in recent years, we were lucky to have CSB in our corner to ensure success and build the foundations for a high-growth international business.
Mr. Daniel Graetzer
Founder
Carousel Group
"We have always received good service from CSB Group. Timing and quality have always met our expectations and everything is communicated in a professional and timely manner. Would definitely recommend to anyone considering."
"I would recommend your service to any gaming company planning to set up a Maltese company as well as apply for a Malta gaming license."
CEO
LEADING LIVE DEALER CASINO COMPANY SET UP IN MALTA
We would like to thank Mr Roger A. Strickland Jr., Director of CSB Group, for his support throughout the application process and his team for their excellent work.
We are truly glad to have CSB Group as a business partner! Their expertise and careful support have made a huge impact and yielded great value. CSB Group has greatly contributed to making such a challenging year like 2020 go by pretty smoothly, with record-breaking results! We confidently recommend CSB Group to anyone looking for the finest partners!
As foreigners having our business located in Malta, it did not take long until we realised the importance of local know-how and the value of having the presence of a professional partner that could take care of juridical and financial matters. We can honestly say that choosing CSB as our advisor is one of the best decisions we have made. CSB always delivers great results in a timely fashion and we would give them the best recommendations to anyone that considers starting up their business abroad.
Need our assistance with iGaming services?
CSB Group has been involved in the iGaming industry since its inception in Malta. Get expert advice from our iGaming team.