CSB Group offers a "one-stop-shop" service to online gaming operators by assisting clients in setting up or relocating their gaming operation to Malta. The Group has been involved in the iGaming industry since its inception in Malta – that is since 2000 and assists clients in submitting and pursuing a Gaming Licence application to the Malta Gaming Authority (MGA).
CSB Group has been awarded the iGaming Consultancy of the Year at the 2022 edition of SiGMA Europe Awards! The Group would like to take this opportunity to thank its clients for showing continued trust in its services.
The Malta Remote Gaming Licenses
What is the Malta Gaming authority ("MGA") license and its known benefits?
The Malta Gaming Authority ("MGA") is the single regulatory body of all gaming activities in Malta. With its competent technical know-how and top-notch regulatory environment, it is considered my many as the preferred global remote gaming regulator. Additionally, many other gaming regulators consider the MGA's processes and procedures as a reliable benchmark against which they can tailor their own regime, acknowledging the MGA's extensive knowledge and expertise in the gaming industry for many years.
Who is eligible for a Malta Gaming license?
Any company established in the European Union (EU) or the European Economic Area (EEA), which intends to conduct any of the below activities, shall be eligible to apply for a licence.
What licences are available?
An MGA license can be issued for the following categories:
Gaming Service licence: A business-to-consumer (B2C) licence to offer or carry out a gaming service;
Critical Gaming Supply licence:
A business-to-business (B2B) licence to supply and manage the material elements of a game; or
A business-to-business (B2B) licence to supply and manage the software, whether as a standalone or as part of a system, to generate, capture, control or otherwise process any essential regulatory record and/or the supply and management of the control system itself on which such software resides.
What are the different types of Games which are licensable by the MGA?
Game Types authorised by the MGA:
Type 1: games of chance played against the house, the outcome of which is determined by a random generator, and shall include casino-type games, including roulette, blackjack, baccarat, poker played against the house, lotteries, secondary lotteries and virtual sports games; and/or
Type 2: games of chance played against the house, the outcome of which is not generated randomly, but is determined by the result of an event or competition extraneous to a game of chance, and whereby the operator manages his or her own risk by managing the odds offered to the player; and/or
Type 3: games of chance not played against the house and wherein the operator is not exposed to gaming risk, but generates revenue by taking a commission or other charge based on the stakes or the prize, and shall include player versus player games such as poker, bingo, betting exchange, and other commission-based games; and/or,
Type 4: Controlled skill games as per regulation 8 of the Gaming Authorisations Regulations Fantasy Sports is considered as a controlled skill game.
The Malta Remote Gaming Licence Application Process
Operators looking to obtain a Maltese gaming licence are required to undergo a rigorous application process in the course of which applicants are required to submit detailed information and documentation relating to their proposed operations for review and scrutiny by the Malta Gaming Authority (MGA). The process is explained in further detail below.
The application process has been harmonised into a singular stage. Applicants can submit all the required information at one go and the MGA commits itself to the analysis of all information through multiple internal process streams.
In the application stage the MGA assesses whether an applicant:
1. Is fit and proper to conduct gaming business.
2. Is correctly prepared from a business strategy perspective.
3. Has the operational and statutory requirements to meet the obligations prescribed by
law and policy.
4. Has correctly implemented and tested, on a technical environment, what has been applied for, before going live.
1. Malta Gaming Authority (MGA) Fit & Proper Test
The MGA conducts a fit and proper exercise on the applicant by assessing all information related to all shareholders, UBOs, and persons involved in finance and management, legal and regulatory compliance and other key positions; as well as on the business viability of the operation. The MGA conducts probity investigations with other national and international regulatory bodies and law enforcement agencies.
The MGA conducts an in-depth financial analysis of the applicant's business plan. The applicant's business plan is expected to have a detailed forecast of the operation, inclusive of marketing and distribution strategies, HR plan and growth targets.
3. Operational and Statutory Requirements
The applicant is examined on the instruments required to conduct the business. This process includes examining incorporation documents, the operational and technical policies and procedures, the games and the gaming and control systems, the technical setup, including system, network and application architecture, the rules, terms, conditions and procedures of the games, and other documents which might be required.
Furthermore, a licensee is subject to have a minimum issued paid-up share capital requirements as follows:
Gaming Service Licence (B2C):
• Type 1 – Minimum €100,000
• Type 2 – Minimum €100,000
• Type 3 – Minimum €40,000
• Type 4 – Minimum €40,000
Critical Gaming Supply Licence (B2B):
Minimum €40,000
Companies with multiple type approvals are required to meet the above share capital requirements cumulatively up to a minimum capping of €240,000.
Malta Online Gaming License Systems Review
Once all three areas are successfully completed the MGA will inform the applicant that the application was successful and will invite the applicant to implement onto a technical environment in preparation to going live. The applicant will be allowed 60 days to complete this operation after which the application will be considered as suspended and subject to re-application. At any point within those 60 days the applicant is expected to request for an external System Review (performed by an independent 3rd party contracted by the MGA against a fixed market price). The System Review will audit the live environment against the proposed application.
At this stage the MGA expects minimal deviation from the application. Significant changes to the gaming system will require the applicant to re-apply through a new application. On successful completion of the certification process, the Authority issues a ten-year licence.
The MGA mandates that after going live a Licensee shall undergo a number of compliance reviews of its operation, performed by independent 3rd parties contracted by the MGA against a fixed market price.
The MGA will require such reviews to take place on the following schedule:
1. After the first year of operation after being licensed by the MGA.
2. Any other audit depending on the compliance plan set by the MGA.
Failure of a compliance review could lead to suspension or termination of a licence.
Malta Gaming License Cost
The MGA applies non-refundable administrative fees upon an application for a Malta gambling license. Annual license fees as well as compliance contributions are also to be paid to the MGA based on revenue generated and the license type, whether within a B2C or B2B framework.
For a Gaming Service (B2C) licensee, a Fixed Annual License Fee of twenty-five thousand euros (€25,000) and Compliance Contribution both apply. Compliance Contribution is a progressive percentage which is based on gaming revenue.
For a Critical Gaming Supply (B2B) licensee, Fixed Annual License Fees of twenty-five thousand euros (€25,000) apply (this can increase to thirty-five thousand euros (€35,000) depending on annual revenue). However, for B2B licensees providing back office a Fixed Annual License Fee of three thousand euros (€3,000) applies (this can increase to five thousand euros (€5,000) depending on annual revenue).
Additionally, for gaming services being offered to players physically present in Malta, the licensee would be subject to the payment of a gaming tax calculated at the rate of five per cent (5%) of the gaming revenue generated from the gaming service in one year.
CSB Group's iGaming advisors will guide you each step of the way through the various applicable MGA fees, and based on your desired e-gaming operation will consult on the specific license which would be required. Our advisors will also support with the incorporation of a trading or holding company as well as associated services like tax advisory and accounting specifically for iGaming companies.
Malta Gaming Companies Financial and Operational Activity
On successful completion of a Malta gaming license application process, the applicant, now a Licensee, is granted a ten (10) year Licence.
The Licensee is deemed to commence activity upon acquiring the gambling license. Any changes made or other intended divergences from the original remote gaming license application must be submitted to the Authority for approval.
Other key reports required by the Authority to monitor the overall gaming activity are listed hereunder.
i. Audited Financial Statements
An audited set of financial statements prepared and audited in accordance with the International Financial Reporting Standards and audited in accordance with International Standards on Auditing.
ii. Interim Financial Statements
The Interim Financial Statements shall at least include a Statement of Financial Position and a Statement of Comprehensive Income.
iii. Industry Performance Returns
The Industry Performance Returns (IPRs) are to be compiled by all licensees providing key data on various aspects of the operation. These need to be submitted on a bi-annual basis.
iv. Auditor Player Funds & Gaming Revenue Declaration
These need to be submitted annually within nine months from the end of the financial year.
v. Auditor's Management Letter
Following the completion of the statutory audit engagement, all licensees shall submit the auditor's management letter within nine months from the end of the financial year. This can be done via the Licensee Portal through the Company timeline, by using the application "Auditor's Management Letter".
vi. Monthly Reports
Anyone possessing a Malta online gaming license must report the following on a monthly basis:
1. Gaming Tax report
2. Player Funds report
This list of reports is not an exhaustive one and others may be requested from time to time in accordance with the applicable legislation.
*Source - MGA (Malta Gaming Authority)
The Benefits of Obtaining a Malta Gaming License
Expert Work Force
One of the key elements of Malta's iGaming eco-system is most certainly an expert and trained workforce across various business areas. Over 10,000 iGaming employees work directly in iGaming companies in Malta and this number is growing every year. The quality and experience that trained candidates can bring to a business is critical to a successful operation.
Low Tax Rates
Malta's advantageous tax regime is a pillar to Malta's strong economy. A lower tax rate has enabled businesses to flourish due to re-investing profits in the business and building a future proof business with strong financial backing.
Stable Economy
A strong business needs a strong and stable economy to flourish. Malta's ability over the years to continuously pursue growth at different levels, increase its GDP, reduce unemployment and contain inflation are all indicators of a country that has set its eyes on a continuous, stable and consistent growth approach.
EU Member
We are living in a globalised world and economy. Since Malta's accession to the EU, being the smallest member state, the country has pinned its name on the map in various economic sectors. From a thriving iGaming jurisdiction to a FINTECH hub and more recently an innovator in E-Sports and peer to peer gaming business models.
Prestigious License
Since Malta enacted sector-specific regulations in iGaming in 2004, the Malta License has gone from strength to strength. This success has been the result of a co-ordinated and countrywide effort to be pro-active in an industry which when regulated properly can create an eco-system that allows various local economic sectors to flourish.
Player Trust
Malta's license is a trademark in excellence for player trust. The Malta Gaming Authority ensures that all Malta operators are regularly vetted and audited to ensure that player protection mechanisms are in place but importantly monitored and implemented. The Authority also ensures that all games played online and licenced in Malta are approved and tested by independent and licenced testing houses that guarantee the integrity of the games.
High Anti Money Laundering Standards
The recent FIAU implementation procedures on specific sectors of the economy have most certainly rubber-stamped the industry's robustness and high anti-money laundering standards in gaming. Regular FIAU and MGA inspections on licences have enabled the authorities to work together with the industry and raise the bar on AML.
The MGA has a vested interest to ensure that licences are issued or renewed only if it is reasonably satisfied that the applicant has the necessary policies, procedures and systems in place to effectively manage any ML/FT risks inherent within its business, and that all the persons involved in the applicant company are fit and proper persons. CSB Group can assist and guide you in ensuring that your AML/CFT policies, procedures and practices effectively manage any ML/FT risks inherent within your business.
High Responsible Gambling Standards
The MGA's overriding objectives are to promote responsible gaming and to safeguard players' rights. The aim is to ensure that all players can gamble in a safe, secure, and sustainable manner, mitigating the risk of gambling problems or gambling-related harm. This is a shared responsibility between the player, the operator and the MGA. CSB Group can assist and guide you in ensuring that your responsible gambling policies, procedures and practices are compliant, promote responsible gambling effectively and safeguard players' rights appropriately.
Onshore Status
As a full member of the European Union since 2004, a Malta company is EU compliant and approved. This clearly renders this Malta company as an excellent entity to carry out international business. This onshore status provides the comfort of doing business in a highly regulated and stable environment.
Frequently Asked Questions about obtaining a remote gaming license in Malta
What are the steps that need to be taken when applying for a Malta Gaming License?
The Malta iGaming license application process is an exercise in understanding better who the applicant is and its intentions and modus operandi of operating from Malta. A partner like the CSB Group in Malta is essential in guiding operators in the various and necessary steps to achieving this objective.
What licence categories are available?
The Malta iGaming regime provides essentially two licences, a critical Gaming Supply licence (B2C - Business to Business licence) and a Gaming Service Licence (B2C - Business to Consumer Licence). Different game types are then available within the B2C & B2B frameworks to cater for a variety of products, games & services.
How long does it take to get a Malta Gaming License?
The time taken to obtain a license depends very much on the aptitude of the applicant to provide the MGA with information in a timely manner.
The review process with the MGA consists of three main parts:
Firstly, due diligence is conducted on entities and persons involved. Secondly, there is a review of technical information, business plan, financial forecasts, and the operational and technical policies and procedures. Thirdly, there is a systems audit whereby the staging environment is tested against the technical and operational setup made known to the MGA and where there should be very minimal, if not without, deviation between the two.
The CSB Group's iGaming team prepare each and every client application with an eye for detail to pro-actively provide the Malta Gaming Authority with complete and concise client submissions. This, in turn, helps reduce the time taken for a license to be issued.
What are key functions?
A Key Function is an important function, role or task carried out by a person in connection with a gaming service or a gaming supply.
Key Persons are required to have full knowledge, understanding and access to the applicant's or licensee's operations, as may be necessary for them to carry out their respective Key Function/s.
Applicants are required to be fit and proper in order to carry out their respective roles, not only at the time of their application for a Key Function Certificate, but also on an ongoing basis thereafter.
Mandatory key function holders for a Gaming Service (B2C) applicant are the Chief Executive Officer ('CEO'), Key Compliance Officer and Money Laundering Reporting Officer ('MLRO'); whilst mandatory key function folders for a Critical Gaming Supply (B2B) licensee are the CEO and Key Compliance Officer. These roles need to be in place from the submission of the gaming license application.
Other mandatory key functions roles need to be in place within six (6) months from when the gaming license is granted by the MGA.
Can the Malta Gaming Authority Suspend or Withdraw a License?
Yes, the MGA is vested with the power and legal right to suspend or cancel an authorisation in the event that the licensee fails to comply with one or more applicable obligations in terms of any regulatory instrument or any other applicable law of Malta.
Is Gambling Taxed in Malta?
5% Gaming Tax is applied to licensees and is based on the gaming revenue, generated by the operators from players located in Malta. The gaming tax shall be payable monthly, together with the submission of regulatory returns containing the relevant data to calculate the said tax.
We offer the following related services.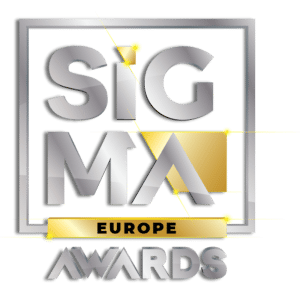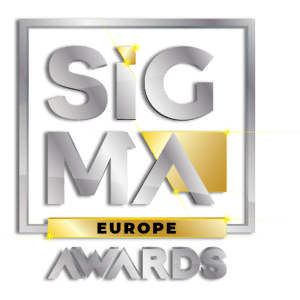 Corporate Services Provider of the Year
2021 Award
At the 2021 edition of the SiGMA Europe Gaming Awards, following a combination of votes from judges and the public, CSB Group was thrilled to accept the award for best Corporate Services Provider of the Year. This is a highly prestigious recognition that builds on the reputation that the Group has achieved both locally and internationally.
iGaming Consultancy of the Year
2022 Award
We are proud to announce that CSB Group has been awarded the iGaming Consultancy of the Year at the 2022 edition of the SiGMA Europe Awards! The Group would like to take this opportunity to thank all those individuals who cast their vote as well as its clients for showing continued trust in its services.
Corporate Services Provider of the Year
2023 Award
CSB Group was delighted to receive the prestigious title of Corporate Services Provider of the Year at the 2023 SiGMA Awards. The award, determined through a combination of judge evaluations and public votes, further enhances the Group's esteemed reputation, both on a local and international scale.
We would like to thank Mr Roger A. Strickland Jr., Director of CSB Group, for his support throughout the application process and his team for their excellent work.
I have worked with CSB for several years, and have always found them highly professional and courteous. They are always happy to help.
Bobby Virdee
GAMING MEDIA GROUP
"We have always received good service from CSB Group. Timing and quality have always met our expectations and everything is communicated in a professional and timely manner. Would definitely recommend to anyone considering."
We are truly glad to have CSB Group as a business partner! Their expertise and careful support have made a huge impact and yielded great value. CSB Group has greatly contributed to making such a challenging year like 2020 go by pretty smoothly, with record-breaking results! We confidently recommend CSB Group to anyone looking for the finest partners!
"I would recommend your service to any gaming company planning to set up a Maltese company as well as apply for a Malta gaming license."
CEO
LEADING LIVE DEALER CASINO COMPANY SET UP IN MALTA
Carousel Group partnered with CSB back in 2018 when we began this venture and they have guided and supported us through every step of the process. Despite how arduous and complex licensing a gaming business has become in recent years, we were lucky to have CSB in our corner to ensure success and build the foundations for a high-growth international business.
Mr. Daniel Graetzer
Founder
Carousel Group
In 2018 we took the decision to use CSB Group to help set up a company and apply for a B2B licence in Malta. After contacting a number of different organisations CSB stood out in terms of their pre-sales response, it was timely informative and presented in a manner which showed that they understood us and our needs. Thankfully the focus on Price, Quality and Service still continues today and the team at CSB are more like an extension to our team, than just a trusted partner or supplier.
Need our assistance with iGaming services?
CSB Group has been involved in the iGaming industry since its inception in Malta. Get expert advice from our iGaming team.
Typography is the art and technique
Typography is the art and technique of arranging type to make written language legible, readable and appealing when displayed. The arrangement of type involves selecting typefaces, point size, line length, line-spacing (leading), letter-spacing (tracking), and adjusting the space within letters pairs (kerning).