At CSB Group we understand that things can become rather complex when dealing with International Tax regulations and different Jurisdictions. Our team of professionals, comprised of experts in various fields, can guide you not only with the best taxation approach in order to achieve a comprehensible tax optimisation scenario but they can also guide you with the best business strategies for any of your needs.
International Taxation
With the finalisation of the BEPS Project and the EU's Tax transparency package international taxation has experienced a considerable change and this has impacted all businesses. At CSB Group we keep abreast with all the recent tax changes, both on an international and local level which makes us at the forefront in advising clients with continuously changing tax laws.
The Foreign Account Tax Compliance provisions (commonly known as FATCA) and the Common Reporting Standard (CRS) have been implemented in our Maltese legislation for the promotion of a fairer and transparent taxation system. Here at CSB Group, we offer tailor-made guidance in accordance with the Maltese International Tax Unit regulations.
Base erosion and profit shifting (BEPS) refers to tax planning strategies used by multinational enterprises that exploit gaps and mismatches in tax rules to avoid paying tax. Various jurisdictions, including Malta, have regulations in place to avoid this. Find out the impact this can have on your organisation.
The EU introduced the Anti-Tax Avoidance Package, which is part of the European Commission's agenda for a fairer, simpler and more effective corporate taxation system in the European Union. Find out how the Anti-Tax Avoidance Directive (ATAD) in the Maltese legislation can impact your business.
We offer the following related services.
We have been using the services of CSB Group in their remit as security trustees for our recent bond issue. We have found CSB to be highly efficient and effective in their work. We will not hesitate to use their services in the future and would recommend them to any of our clients and partners seeking similar services. As the New Year starts I just wanted to take a moment to compliment your valuable company. I've been a customer of CSB Group since 2008 and I am extremely satisfied that you provide a great services for us, any issues we have had have been dealt with promptly and with a professional staff that are consistently understood our needs. They've always got it right first time – and on time. I simply wouldn't recommend anyone else! Thank you once again for all your help.
Amine Tahar
Director
Ghada Holding Ltd.
When we decided to open a company in Malta we turned to CSB. I think it was the best decision! Sacha and his team made everything seem easy and understandable regardless of the complexity of the issue. Always attentive, always available – they went out of their way to make it happen fast and hassle-free.
CSB Group consistently provide quality support across corporate, financial and legal support service requirements, delivering value at all levels. An effective and efficient team, always approachable, and go about their business in a professional manner, where the customer is considered paramount.
The choice of CSB Group was naturally imposed when I decided to establish my private collective investment scheme in Malta. In addition to a strong overseas reputation, it is one of the three largest and probably the most serious Maltese business advisory firms. The whole Regulated Industries and Corporate Services Team is very meticulous, attentive, and all of them would be happy to bend over backwards to advance your projects. This firm and its team are the ambassadors of one of the best onshore jurisdictions in the world.
Charles-Edouard Lambert
Founder
Magellan SICAV p.l.c.
"We have worked closely with CSB Group since February of 2015. They have been instrumental in helping us establish our Malta office and continue to aid us with their stellar legal and accounting services. Malta has proven to be an excellent location to establish our business, however, setting up a company with many international shareholders has been a complicated task. CSB Group has guided us along this process and we are quite satisfied with the results."
Tom Druk
CEO
AQblue Limited
We have appointed CSB Trustees & Fiduciaries Limited to be the Security Trustee for a bond issued by our company; Stivala Group Finance p.l.c. The team that we worked closely with, was efficient, reliable, and knowledgeable and we couldn't be more satisfied with the service provided. The team always made itself available even when provided with a short notice. We are glad we have engaged their services and we would definitely recommend them.

Stivala Group Finance p.l.c.
As a well-established firm with grounded knowledge and expertise, we are able to confidently understand our clients' needs and exceed their expectations.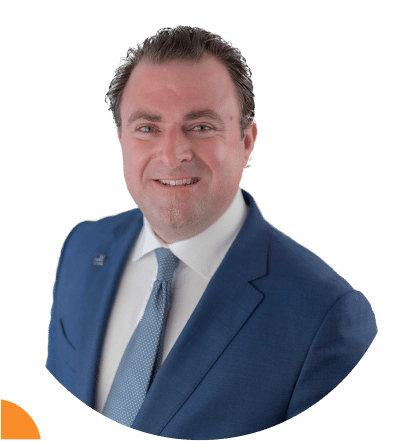 I have worked with CSB for several years, and have always found them highly professional and courteous. They are always happy to help.
Bobby Virdee
GAMING MEDIA GROUP
"CSB provides us with a wide range of professional services and we are equally happy with any of them. We'd recommend CSB to any company looking for a solid partner to support its Malta-based business."
Back in 2015 CSB Trustees & Fiduciaries Limited has been entrusted with the project to set up a security trust for us. Their knowledge and experience within the sector made this project easier for us all. The team is meticulous, attentive and always available whenever assistance is required from our end. We would definitely recommend them for their stellar service.
Mr. Borg
Manager
Malta Properties Company Plc
Tum Finance plc engaged CSB Trustees & Fiduciaries Limited to be the Security Trustee for a bond we recently issued. We have closely worked with a team of professionals and are pleased to give our testimonial in this regard. For sure we will request their services in the future. We definitely recommend CSB Trustees & Fiduciaries Limited to be the team that will be always there when you need them for the best advice and satisfaction. You made it so simple Thank you!

In 2018 we took the decision to use CSB Group to help set up a company and apply for a B2B licence in Malta. After contacting a number of different organisations CSB stood out in terms of their pre-sales response, it was timely informative and presented in a manner which showed that they understood us and our needs. Thankfully the focus on Price, Quality and Service still continues today and the team at CSB are more like an extension to our team, than just a trusted partner or supplier.
We have had the good fortune of working with Andres and his team at CSB on a variety of citizenship and residency matters for our clients. CSB has given us thoughtful and thorough advice and been an invaluable partner. Despite being many time zones and thousands of miles away, Andres and his team are incredibly responsive and willing to speak at any hour of the day. We would certainly recommend them to anyone seeking best-in-class legal advice related to global citizenship and residency issues.
An independent investment office
Carousel Group partnered with CSB back in 2018 when we began this venture and they have guided and supported us through every step of the process. Despite how arduous and complex licensing a gaming business has become in recent years, we were lucky to have CSB in our corner to ensure success and build the foundations for a high-growth international business.
Mr. Daniel Graetzer
Founder
Carousel Group
Thank you for making everything run perfectly smooth for us. Your team looks after us as if we were their parents and they are everything one can wish for; accurate, fast and with a vast knowledge. We are very fond of CSB Group and we are more than content.
Retired Swiss Entrepreneur
This is to express my absolute satisfaction in my dealings with Sacha Farrugia in the process of opening my company over the last few weeks. I was really blown away with their level of professionalism and customer service. They went above and beyond to ensure that all of my questions and curiosities were met and understood, and their level of knowledge was excellent. I would have no problem recommending your company to others in the future and will continue to use your services myself.
Phoenix Classic Charters Limited
We've been using CSB services for four years and they have been a great asset to our business. We've been very impressed with their friendliness and responsiveness and with the staff constantly producing quality work in every aspect of their business – from book keeping to tax preparation. We're glad to have CSB as part of our team.
We have recently used the services of CSB Group to assist with the formation of a new company. We found they were meticulous in their attention to detail, speedy with their responses and the process was carried out extremely efficiently. We would have no hesitation in using CSB for any future requirements.
Barry Houghton
Primero, UK
In our dealings with CSB Group for over 10 years, we have found every member of the staff and leadership team to be wholly and completely knowledgeable and professional when doing business in, and from Malta.
Rhett Groom
Director
Liberation Group Holdings
Always ready to help your business with everything you need. Fast, professional and reliable people. All you need to have a business in Malta.
"We have used CSB Group's Yachting Services in Malta and we would like to highlight the team's professionalism and reliability throughout the registration process of our vessel. We were very pleased and very appreciative of the great availability of the staff to help us and answer our questions."
Stephanie Butikofer
Tikiaora Inc Limited of Tikiaora
Our strength lies in our experience, passion and the human touch we apply in what we do. We have found that this was the ingredient that ensures we stand out from the crowd. We believe in doing it differently. Working Smarter, not Harder.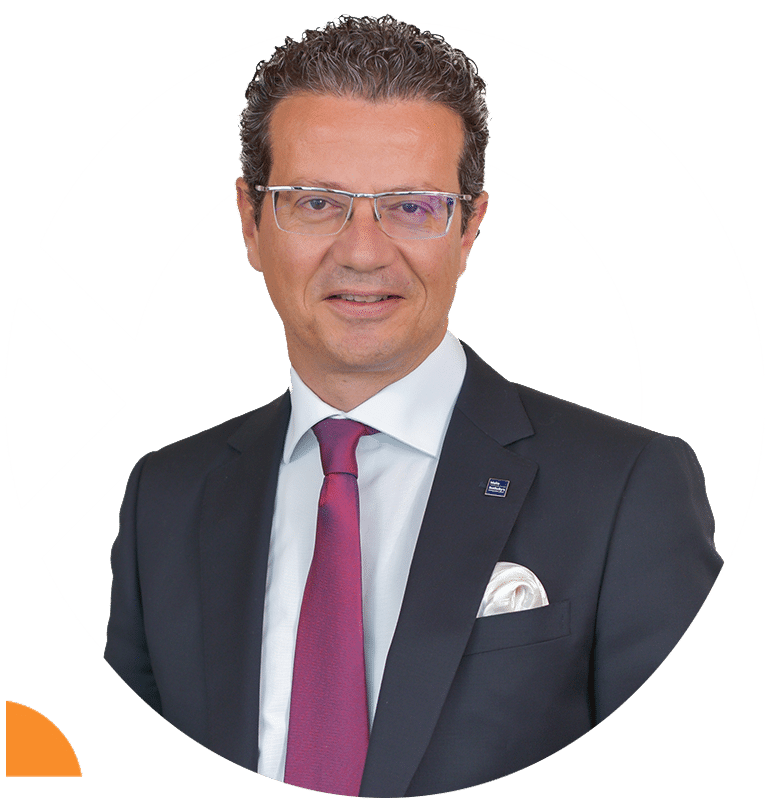 We at MIDI plc have engaged the services of CSB Group on a trusteeship basis to serve a fundamental role in our secured bond issue. Their team has always been accommodating, well-prepared and have always ensured that our requirements are met in a most timely and efficient fashion. Their services have indeed exceeded our expectations. CSB Group were identified due to their knowledge and expertise in fiduciary obligations, amongst other qualities.

We pride ourselves in having a can-do approach conducive for our professionals to do their best work every day and to offer outstanding services.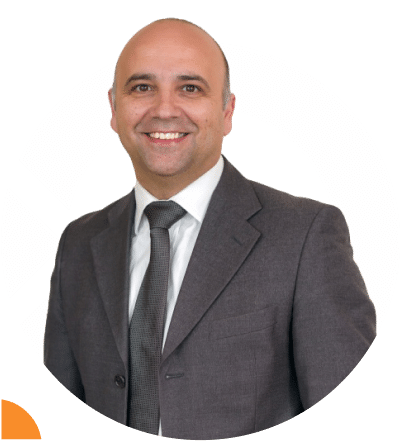 Operations & Finance Director
"I have been working with CSB for over 12 years and the words that come to my mind are trust and responsibility. CSB is an integrated part of my companies – it's simple and safe and lets me focus on the bigger picture."
Andreas L. Borgmann
Reddo Holding Ltd
"We have always received good service from CSB Group. Timing and quality have always met our expectations and everything is communicated in a professional and timely manner. Would definitely recommend to anyone considering."
"I would recommend your service to any gaming company planning to set up a Maltese company as well as apply for a Malta gaming license."
CEO
LEADING LIVE DEALER CASINO COMPANY SET UP IN MALTA
We are impressed by CSB's continuous ambition to exceed customer's expectations. We truly believe in long lasting partnerships, so in the past 15 years we were lucky enough to take advantage of CSB's international reach and professional services. CSB's industry experts take the administrational burden off our shoulders and let us focus on what matters - business! CSB made us both, more professional and more successful in our international commercial activities. Thank you CSB, smarter business truly starts here!
Gottfried J. Sint
Noricum Investments Ltd
When we decided to open a company in Malta we turned to CSB. I think it was the best decision! Sacha and his team made everything seem easy and understandable regardless of the complexity of the issue. Always attentive, always available – they went out of their way to make it happen fast and hassle-free.
We guarantee an efficient and personalised service with an emphasis on confidentiality. Our clients' success is a reflection of our success.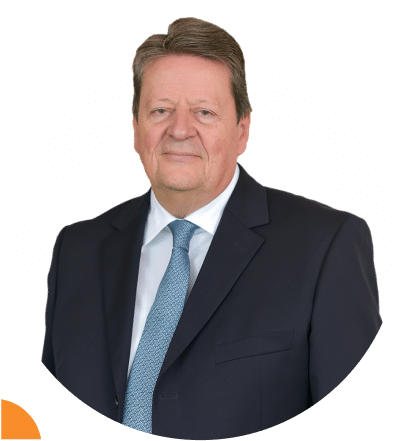 CSB Group have been our service providers for the last few years and have assisted us in a range of services including accounting, payroll, legal and corporate services. In our experience, CSB has proved to be of great use.
I have been using CSB Group in Malta to register our company and our ship under the Malta flag, and have always been completely satisfied with their performance. They do an excellent job, are always punctual, and offer the most competitive rates in Europe! A young and Smart team! We have also involved them on occasion for extra legal jobs, and recently I am using their accounting service to fulfil the VAT requirement and to complete our balance sheets. I'm happy to recommend the services of CSB Group.
Paolo Orlandi
Kite Investimenti Limited of Cyclos II
CSB Group has been a partner to Stratus Capital Solutions ever since the structuring and set up of the company, which was done in a very efficient and professional manner, where CSB also reviewed the bigger picture and possible future requirements. Due to the excellent service and knowledge provided in the structuring of the company, we also engaged CSB for tax and accounting services besides the corporate secretary functions. We at Stratus Capital Solutions Ltd. are very pleased with the partnership with CSB Group and their excellent employees.
Armand van Houten
Founding Member of the Board
Stratus Capital Solutions Ltd
CSB Group have been loyal partners to our development-stage medical technology company. CSB provides local oversight to our Malta subsidiary that is thorough and compliant. As a result, we have the confidence that a successful development project should yield maximum value for our shareholders.
As foreigners having our business located in Malta, it did not take long until we realised the importance of local know-how and the value of having the presence of a professional partner that could take care of juridical and financial matters. We can honestly say that choosing CSB as our advisor is one of the best decisions we have made. CSB always delivers great results in a timely fashion and we would give them the best recommendations to anyone that considers starting up their business abroad.
Need our assistance with tax services?
CSB Group has more than 30 years of experience and the expertise needed to help you with all your tax service needs.