Through our network of associates, CSB Group can assist clients establish their remote gaming business in the Isle of Man - a leading online gaming jurisdiction.
CSB Group has been awarded the iGaming Consultancy of the Year at the 2022 edition of SiGMA Europe Awards! The Group would like to take this opportunity to thank its clients for showing continued trust in its services.
Isle of Man Gaming Jurisdiction
Key Attributes
Highly regarded and well established regulatory regime
Cluster of professional firms to provide support
Excellent IT and hosting infrastructure
Low taxation jurisdiction
Straightforward licensing regime
Standard rate of duty at 1.5% of gross margin
VAT applicable and needs careful consideration
OGRA licence covers all game and betting types
Network Licence suited to software providers and platforms
Regularly used for Asian facing gambling operations as the Regulator has experience with these models and credit betting
Licensing Requirements
Isle of Man company with at least two Isle of Man resident Directors
A Designated Official or Operations Manager (if Designated Official not resident on-
Island)
Hosting on the Isle of Man for bet striking and player data
Banking on the Isle of Man (off Island banking only with prior Treasury approval)
Player deposits and winnings protected in segregated mechanism
Software must be tested by an approved testing house in line with Isle of Man gambling legislation
Licensing Costs
Application Fee: £5,000
Licence Fee – OGRA: £35,000 per annum (covers multiple game/betting types)
Network Licence (for platform providers): £50,000 per annum
Sub Licence: £5,000 per annum
Timescales
12- 15 week licence approval process from formal acceptance of licence application
We offer the following related services.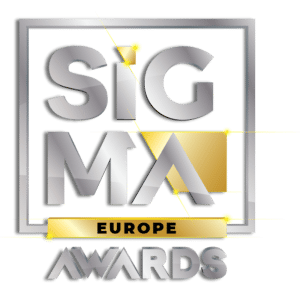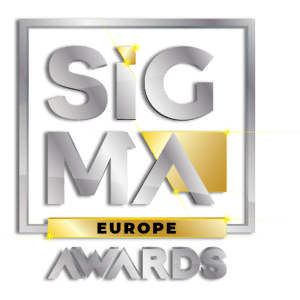 Corporate Services Provider of the Year
2021 Award
At the 2021 edition of the SiGMA Europe Gaming Awards, following a combination of votes from judges and the public, CSB Group was thrilled to accept the award for best Corporate Services Provider of the Year. This is a highly prestigious recognition that builds on the reputation that the Group has achieved both locally and internationally.
iGaming Consultancy of the Year
2022 Award
We are proud to announce that CSB Group has been awarded the iGaming Consultancy of the Year at the 2022 edition of the SiGMA Europe Awards! The Group would like to take this opportunity to thank all those individuals who cast their vote as well as its clients for showing continued trust in its services.
In 2018 we took the decision to use CSB Group to help set up a company and apply for a B2B licence in Malta. After contacting a number of different organisations CSB stood out in terms of their pre-sales response, it was timely informative and presented in a manner which showed that they understood us and our needs. Thankfully the focus on Price, Quality and Service still continues today and the team at CSB are more like an extension to our team, than just a trusted partner or supplier.
Carousel Group partnered with CSB back in 2018 when we began this venture and they have guided and supported us through every step of the process. Despite how arduous and complex licensing a gaming business has become in recent years, we were lucky to have CSB in our corner to ensure success and build the foundations for a high-growth international business.
Mr. Daniel Graetzer
Founder
Carousel Group
I have worked with CSB for several years, and have always found them highly professional and courteous. They are always happy to help.
Bobby Virdee
GAMING MEDIA GROUP
"I would recommend your service to any gaming company planning to set up a Maltese company as well as apply for a Malta gaming license."
CEO
LEADING LIVE DEALER CASINO COMPANY SET UP IN MALTA
As foreigners having our business located in Malta, it did not take long until we realised the importance of local know-how and the value of having the presence of a professional partner that could take care of juridical and financial matters. We can honestly say that choosing CSB as our advisor is one of the best decisions we have made. CSB always delivers great results in a timely fashion and we would give them the best recommendations to anyone that considers starting up their business abroad.
We are truly glad to have CSB Group as a business partner! Their expertise and careful support have made a huge impact and yielded great value. CSB Group has greatly contributed to making such a challenging year like 2020 go by pretty smoothly, with record-breaking results! We confidently recommend CSB Group to anyone looking for the finest partners!
Need our assistance with iGaming services?
CSB Group has been involved in the iGaming industry since its inception in Malta. Get expert advise from our iGaming team.