Malta has a wide variety of options available for individuals wanting to take up residence on the island, being EU, EEA, Swiss or third-country nationals.
Malta Residency
A comprehensive relocation alternative to individuals and businesses in Malta
For those looking to relocate to Malta without having to invest in a Malta Golden Visa or in Citizenship by Investment, there are other options available, like getting ordinary residence status on the island.
In fact, it has been stated that a person is ordinarily resident in a country by taking into account the duration of the individual's presence in the country, frequency, regularity and nature of visits to the country, as well as business and family ties.
In Malta, both EU and non-EU nationals can move and relocate, but different rules apply.
Also, Maltese Citizenship can be gained by Naturalisation as a Maltese Citizen but a certain procedure must be followed.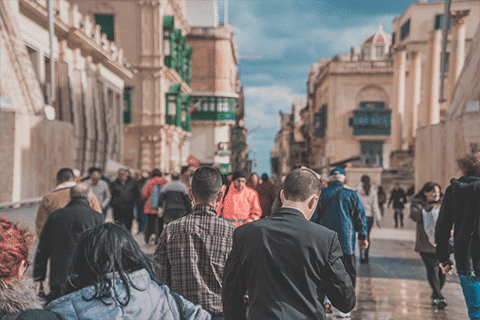 Ordinary Residence is currently available to EU/EEA/Swiss nationals who are seeking to transfer their tax residence to a high quality and tax efficient jurisdiction. Ordinary Residence is achieved through the application of an e-Residence card and the application of an Income Tax Number together with genuine links with the Maltese Islands.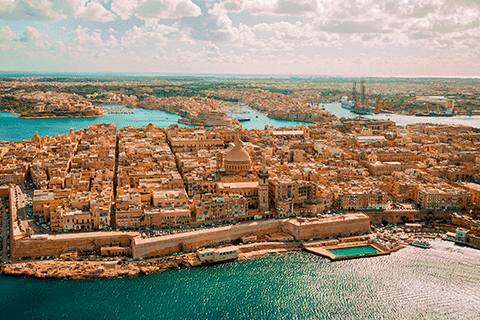 The Key Employee Initiative (KEI) is a type of single permit which is applicable to managerial or a highly-technical post which requires relevant qualifications or adequate experience related to the job being applied for. There are certain requirements that one needs to abide with in order to submit a single permit application under the KEI. The latter is a faster process which would require less documentation to be submitted.
Malta Citizenship by Naturalisation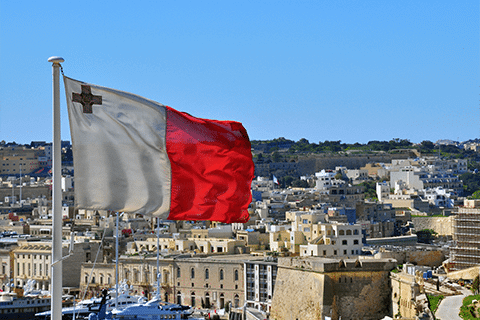 As of 21st September 1964, Malta became and Independent State. Consequently, the Independence Constitution amongst other matters, established who would be entitled to an automatic claim to become a Maltese citizen, whether it is by birth or descent.
Further certain conditions being met, you may be able to apply for citizenship in Malta by naturalisation or registration.
The Malta Digital Nomad Visa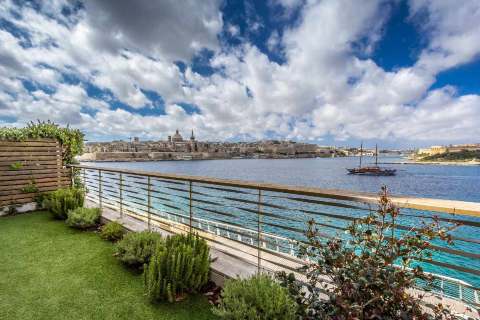 The Nomad Residence Permit enables holders to retain their current employment-based in another country whilst legally residing in Malta. The Permit is open to individuals who can work remotely and independent of location, using telecommunications technologies. It is open to individuals from third countries, who would normally (but not necessarily) require a Visa to travel to Malta.
Citizenship & Residence Planning Services

We offer assistance with the following programmes
I have been using CSB Group in Malta to register our company and our ship under the Malta flag, and have always been completely satisfied with their performance. They do an excellent job, are always punctual, and offer the most competitive rates in Europe! A young and Smart team! We have also involved them on occasion for extra legal jobs, and recently I am using their accounting service to fulfil the VAT requirement and to complete our balance sheets. I'm happy to recommend the services of CSB Group.
Paolo Orlandi
Kite Investimenti Limited of Cyclos II
We have had the good fortune of working with Andres and his team at CSB on a variety of citizenship and residency matters for our clients. CSB has given us thoughtful and thorough advice and been an invaluable partner. Despite being many time zones and thousands of miles away, Andres and his team are incredibly responsive and willing to speak at any hour of the day. We would certainly recommend them to anyone seeking best-in-class legal advice related to global citizenship and residency issues.
An independent investment office
We chose Malta as our new permanent home and CSB Group to help us through the residency process. They went way beyond our expectations treating our application as if it were their own. Their service was nothing short of stellar from understanding our needs preparation of the required documentation, and follow-up phase during a period with the sharpest movement restrictions. Malta deserves a place on every investor's radar, mostly because of the surprising efficiency permeating the place, efficiency which starts with CSB.
As foreigners having our business located in Malta, it did not take long until we realised the importance of local know-how and the value of having the presence of a professional partner that could take care of juridical and financial matters. We can honestly say that choosing CSB as our advisor is one of the best decisions we have made. CSB always delivers great results in a timely fashion and we would give them the best recommendations to anyone that considers starting up their business abroad.
Need our assistance with Citizenship & Residence Planning services?
CSB Group has more than 35 years of experience and the expertise needed to help you with all your immigration service needs.