European Citizenship by Investment
European Citizenship by Investment


Backed by our team of Citizenship Advisors and excellent working relations with a legal team, we will be able to assist you in every part of the path to gain a second citizenship or alternative residence. With a global mindset and high expertise in the Investor Immigration arena, we will be manage your application and ensure that your expectations are met at every stage.
European Citizenship by Investment
Private Clients and their families are traditionally attracted by European countries thanks to safety, education and healthcare amongst many other factors.
The option to apply for European Citizenship by Investment will give you and your family the possibility to obtain a passport from a country within the European Union granting not only visa-free access but relocation within the EU.
In one of the most desired geographical areas to reside and do business, some European Countries offer Citizenship by Investment programmes. Their financial requirements and processing time varies from one to another.
Malta, a member of the European Union since 2004, offers a Citizenship by Direct Investment programme that grants visa-free acess to +170 countries, the right to live in any of the 28 EU member states, a high living standard, and access to top education.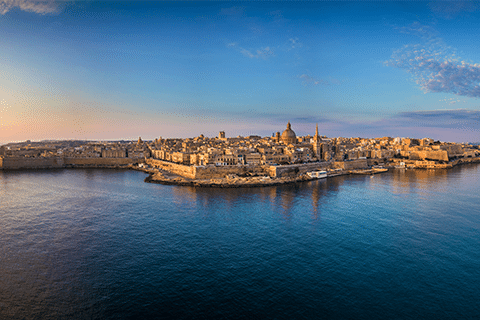 Malta Citizenship by Investment
Aims to attract high standard and reputed applicants from all over the world, who are interested in gaining security, flexibility and the opportunity to have a base in the European Union.
Citizenship & Residence Planning Services

We offer assistance with the following programmes.
We have had the good fortune of working with Andres and his team at CSB on a variety of citizenship and residency matters for our clients. CSB has given us thoughtful and thorough advice and been an invaluable partner. Despite being many time zones and thousands of miles away, Andres and his team are incredibly responsive and willing to speak at any hour of the day. We would certainly recommend them to anyone seeking best-in-class legal advice related to global citizenship and residency issues.
An independent investment office
We chose Malta as our new permanent home and CSB Group to help us through the residency process. They went way beyond our expectations treating our application as if it were their own. Their service was nothing short of stellar from understanding our needs preparation of the required documentation, and follow-up phase during a period with the sharpest movement restrictions. Malta deserves a place on every investor's radar, mostly because of the surprising efficiency permeating the place, efficiency which starts with CSB.
Thank you for making everything run perfectly smooth for us. Your team looks after us as if we were their parents and they are everything one can wish for; accurate, fast and with a vast knowledge. We are very fond of CSB Group and we are more than content.
Retired Swiss Entrepreneur
"I have been working with CSB for over 12 years and the words that come to my mind are trust and responsibility. CSB is an integrated part of my companies – it's simple and safe and lets me focus on the bigger picture."
Andreas L. Borgmann
Reddo Holding Ltd
"CSB provides us with a wide range of professional services and we are equally happy with any of them. We'd recommend CSB to any company looking for a solid partner to support its Malta-based business."
Need our assistance with Citizenship & Residence Planning services?
CSB Group has more than 30 years of experience and the expertise needed to help you with all your immigration service needs.