European Citizenship by Investment
European Citizenship by Investment


Backed by our team of Citizenship Advisors and excellent working relations with a legal team, we will be able to assist you in every part of the path to gain a second citizenship through investment or alternative residence. With a global mindset and high expertise in the Investor Immigration arena, we will be manage your EU citizenship by investment application and ensure that your expectations are met at every stage.
European Citizenship by Investment
The concept of being granted a European passport by investment is highly popular with high-net-worth families and individuals. This is due the fact that European countries enjoy safety, education and healthcare among many other factors.
The option to apply for European Citizenship by Investment will give you and your family the possibility to obtain a passport from a country within the European Union granting not only visa-free access but relocation within the EU.
In one of the most desired geographical areas to reside and do business, some European Countries offer Citizenship by Investment programmes. The eligibility, financial requirements and processing time required to be granted with an EU passport by investment varies from one country to the another.
Malta is one of the European countries offering citizenship by investment. As a member of the European Union since 2004, it offers a Citizenship by Direct Investment programme that grants visa-free access to +170 countries, the right to live in any of the 28 EU member states, a high living standard, and access to top education.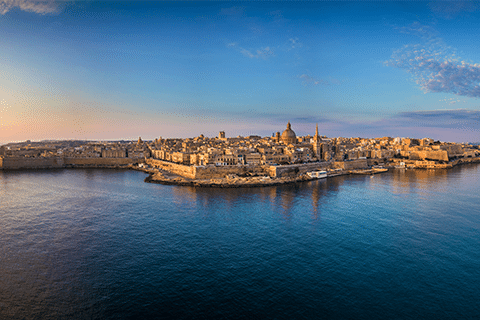 Malta Citizenship by Investment
Aims to attract high standard and reputed applicants from all over the world, who are interested in gaining security, flexibility and the opportunity to have a base in the European Union.